Monday, May 21, 2018 at Walt Disney World Dolphin Resort, Orlando, FL
Starts at 3:00 PM · Ends on May 24, 2018 at 4:00 PM, EDT (America/New_York)
The
Most Comprehensive Program

for Contact Center Professionals!
7 Learning Tracks including Executive Perspectives
Over 30 Case Studies from Industry Leading Brands
Exclusive Tours of Top Orlando Contact Centers
NEW Disney "Business Behind the Magic" Tour
Increased Value - Best Pricing
MasterMinds Program - Build an Action Plan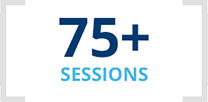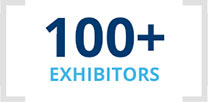 WHY ATTEND?
The Most Comprehensive Program for Contact Center Professionals
ICMI Contact Center Expo unites, educates and inspires professionals looking to further their knowledge in an industry undergoing constant transformation. As customer expectations continue to rise, it's up to us — the contact center professionals — to rise with them.
ICMI Contact Center Expo is the highest rated and most trusted Contact Center event in the industry.  Contact center professionals trust the ICMI brand and  know they can rely on ICMI to deliver the most comprehensive, unbiased program.  ICMI's reputation for vetting their speakers and bringing the most knowledgeable experts to the program is unsurpassed in the industry.
Walt Disney World Dolphin Resort, Orlando, FL