Monday, November 4, 2019 at Margaritaville Hollywood Beach Resort
Starts at 9:00 AM · Ends on Nov 6, 2019 at 4:00 PM, EDT (America/New_York)
LISTEN™ brings together top organizations acquiring Intelligence from Customer Interactions.
Visit https://listen2019.com for more information and register at https://listen2019.com/register

Attend this event to hear from analysts, thought leaders, and product experts and share best practices with one another. Listen to stories from CallMiner Eureka users and industry gurus in over 50 sessions and workshops split into separate tracks for executives, program owners, and data scientists & analysts.
LISTEN 2018 Highlights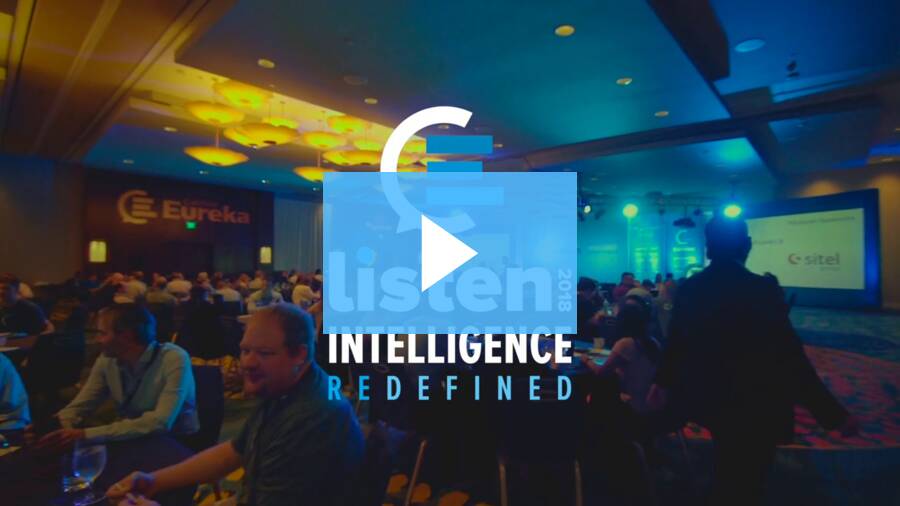 Who attends LISTEN
Positions held by past attendees vary from Chief Information Officers, Vice Presidents and Directors of Customer Care, Quality, Compliance, Contact Center Operations, and Information Technology, to Program Managers, Quality Analysts, Speech or Business Analysts, and more.
Attendees are from leading organizations in financial services, collections, performance marketing, utilities, business process outsourcers, travel & hospitality, communications, insurance, retail and healthcare.
What our attendees are saying about LISTEN

"This is awesome because whether you are doing the community volunteer event or you are out at dinner you are sitting next to somebody who has had the same challenges. CallMiner spares no expense in bringing in speakers that help you with other programs in your organization that are not necessarily going to CallMiner's bottom line and that's pretty special."
- Pete Hamlin, Sr. Director of Product Management, Avadyne Health
"I love the fact that everybody here is using the same product just in different ways and learning to combine those insights to make everything you do better. Everybody is willing to share and willing to give out how they utilize the tool and the environment CallMiner has created here and they really want to help you use the tool the best way that you can within your own environment".
- Ashley Holley Grayson, Quality Assurance Manager, American First Finance
"The sessions keep you focused on the things you really want to learn about and how you really want to improve your business so the ideas that go back and forth and the conversations that happen in these session is something we can take back and actually do something with and take action on."
-Janet Zamora, Vice President Communications, First Associates Loan Servicing
Margaritaville Hollywood Beach Resort
1111 N Ocean Dr, Hollywood United States